Racing
Car racing is my passion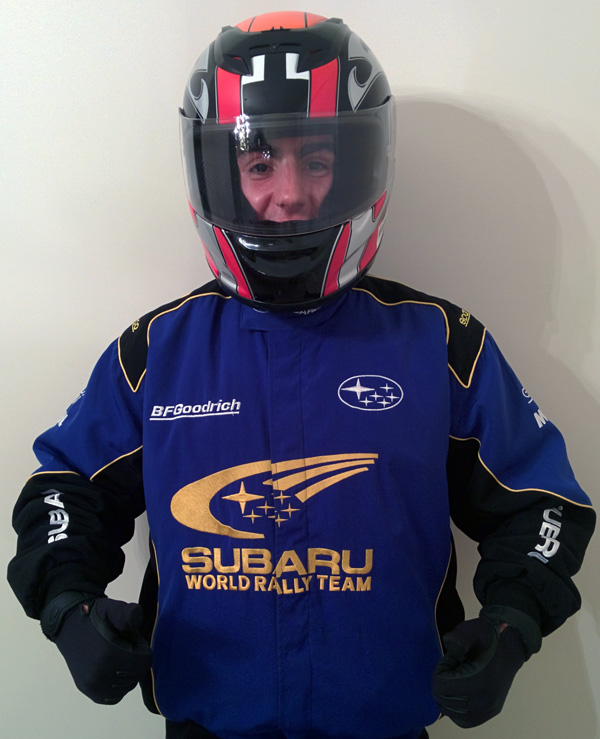 Sponsored by: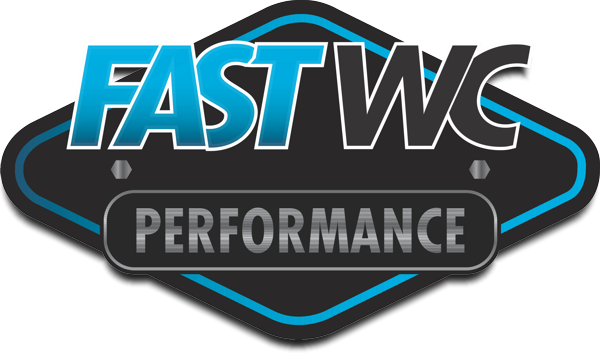 Last updated 10-20-2018
My name is Wilbert Cedeño. I believe life should be filled with doing the things you love to do. We only have one life to live so make it count.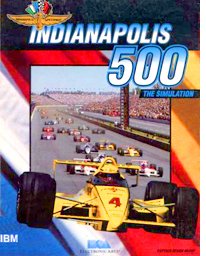 Ever since I was kid I had a strong affinity for cars. I would play with toy cars all the time and I wanted the fastest RC car. When video games were getting more sophisticated, I would play racing games non-stop. I remember my first racing video game that I got addicted to playing was Indy 500 by Papyrus. I would replay the crashes over and over analyzing the way the cars moved. I am fascinated with the physics involved with how a car is able to move. I loved watching the handling dynamics of a car and seeing the crash physics.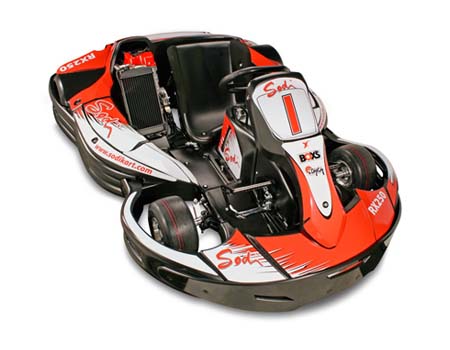 I love go-karts and I enjoy finding a new track/car to race on. I asked my parents for a go-kart when I was a kid, but I never got it. I wanted to race in a go-kart league, but my parents said it was too dangerous. I had to keep living my dream through video games until after college in 2008.
Fast forward to when I became an adult and had a good paying job. Now I could try to pursue what I wanted to do. I did silly (regrettable) things to my first hand-me-down car (1987 Mazda 323 DX station wagon) because I wanted to make it into a race car so bad. Eventually, with 4 jobs I was able to afford a 2007 Nissan 350Z NISMO. Once I started slowly losing my jobs, I had to painfully get rid of it to a slower, but still fun 2008 Nissan Sentra SE-R Spec V. Once I got a raise at my job, I went to a 2011 Hyundai Genesis Coupe 3.8 R-Spec. It was a very fun car.
My steps to reach my Rallycross goal
I went to a drifting event with my 2007 Nissan 350Z NISMO to learn how to drift since it looked like a lot of fun, but I did not have extra tires, so I just learned on the original set of OEM tires that I drove home on. People came up to me to say that I was crazy. Yes, I am, crazy about living my dream. After learning this, I loved the sensation of being sideways. I was hooked, but did not want to constantly pay for tires.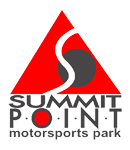 I drove about 3-4 hours by myself to Summit Point Motorsports Park to race go-karts all day and to qualify for their 80 mph RX250 go-kart. Thanks to dirt on the track from new construction, slow drivers, inconsistent performance among go-karts, it took me about 7½ hours to qualify once I got the go-kart that seemed to have the edge. I then continued for about 10 hours of go karting total. It was a blast hitting the speed limiter on the straightaway knowing that I had achieved my goal.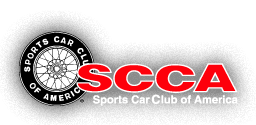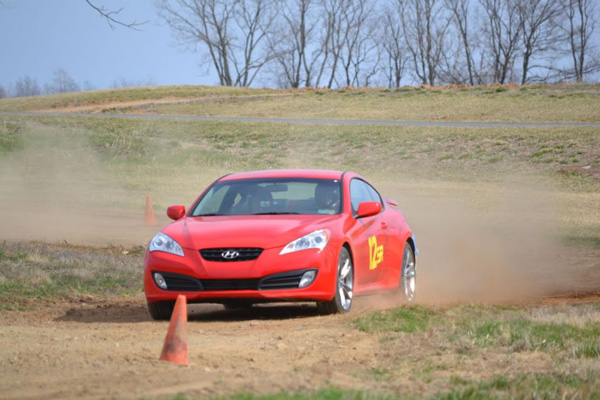 The next day was an SCCA rallycross event where I took my 2011 Hyundai Genesis Coupe 3.8 R-Spec to a dirt and rocky course. Again, people came up to me to say that I was crazy. Again, yes, I am, crazy about living my dream. I rode shotgun with an experienced driver and he was amazing! I was sold! Rallycross combines my love of tarmac, dirt and drifting into one sport! I have been driving at autocross/drag racing events since 2008 with the various cars I have owned.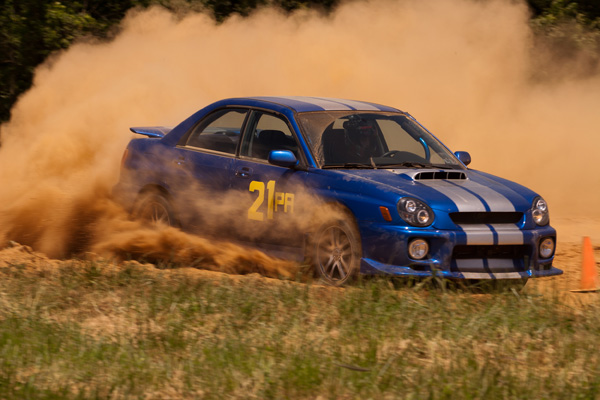 I got a way better paying job in June 2011. I decided I wanted to save money and seriously pursue rallycross so I bought a modified 2002 Subaru Impreza WRX sedan. Now I see why people love Subaru cars so much. I plan to keep purchasing Subaru vehicles from now on because of this experience. The handling was amazing! In the year 2012, my goal was to take my daily driver 2002 Subaru Impreza WRX sedan to all of the Philly rallycross events.

I had all the bills (flight, hotel, rental, and course) paid for a 3-day course to DirtFish Rally School. It is on the other side of the country, but that did not stop me. I came back from my DirtFish experience and it was AMAZING! I am even more pumped to take my daily driver to a rallycross event. I have it lifted with King springs and spacers. I have a Rally Armor skid plate and mud flaps. Since the Philadelphia SCCA region did not have any events scheduled, I went south to Summit Point, WV (3-4 hours drive) for a 2-day event. I also volunteered at Wellsboro, PA at the STPR Rally America National Championship event. I met up with Chris Duplessis there since meeting him at DirtFish Rally School. He was so cool. If I become a professional rallycross driver, I want to have the same laid-back/fun attitude.
I went to the Billy Pauch Racing school to learn some dirt track racing skills which would be helpful at rallycross events.
I wanted to have a car that was more competitive and had low-end torque so I bought a 2001 Subaru Impreza 2.5 RS to compete in the SCCA Rallycross Stock category. I could use this car in the novice class for Rally America as well so that was another reason. Later, I wanted another car that would stick to tarmac events at first (and be a daily driver) so I got the ultimate Subaru, a 2015 Subaru WRX STI. Rallycross sometimes has tarmac events so I wanted to keep my skills up in both tarmac and dirt/gravel/snow.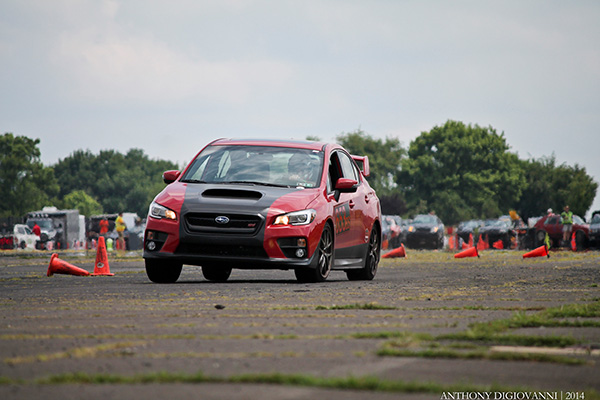 So far in 2015, I tried out ice racing with the AMEC club. It was a lot of fun, but frightening since it's my first race with other cars at the same time fighting for position. I want to fix the understeer problem that I have when accelerating. I also did a snow rallycross event with the SCCA BMR club. That was so much fun! I love the level of traction with winter tires on snow. It's the right amount of traction to have fun drifting around turns.
Well, when life throws you curve balls you have to respond. Since I spent a lot of money upgrading my 2015 Subaru WRX STI (405 WHP & 395 WTQ) after the engine had ring lang failure, I decided that I need to increase my budget to afford to rent or buy a home. In order to do so, I plan to sell my 2001 Subaru Impreza 2.5 RS since maintaining two "race" cars in order to stay competitive is not cheap. I bought a daily driver 2002 Honda Insight to save money and to help prevent me from upgrading it to go fast. I know have to think long and hard to see if I can afford doing any racing events competitively. I still plan to go autocrossing here and there to satisfy my need for speed.
I sold my 2002 Honda Insight since it kept having issues so I have a 2017 Chevrolet Volt as my daily driver now. Here is a cool shot of me doing a rallycross at the Rally Farm in Catlett Virginia.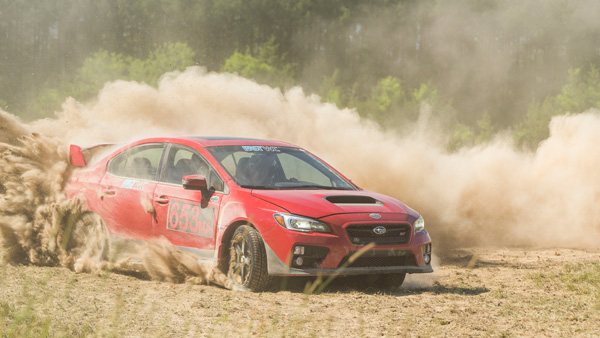 Other priorities got in the way of my racing passion, but I plan to modify my car to actually make it slower so that I have more low end.
Next Steps
Go to a track day with the upgraded STI. Doing it on 10/20/2018 at the NJMP Thunderbolt track.
Modify my car to perform better at SCCA rallycross events.
Install a roll cage and a racing harness. Buy a HANS device and racing gear.
Compete in SCCA Rally Sprints, NASA stage rally events and/or Rally America.
Goal

I hope to be on a rallycross/stage rally team in a stage rally series such as SCCA rally sprints, NASA stage rally, Rally America, Global Rallycross, X Games, WRC or any other rallycross and/or stage rally series.
I am looking for sponsors when at race at events such as autocross, rallycross, track days and drag racing. I also visit meets and car shows at times.
If you see me out the event, I usually have Subaru Ambassador stuff to give away since I'm a Subaru Ambassador. Feel free to ask me!
Sponsored by: